COVID-19 Testing Clinic in Santa Clara, CA
Covid-19 is a viral disease caused by the SARS-CoV-2 virus. Some common symptoms of covid-19 include fever, chills, shortness of breath, muscle or body ache, fatigue, headache, and loss of taste and smell. If you are experiencing any of these symptoms, visit GetWell Urgent Care now. We offer covid-19 testing services for you.

Contact us

today or schedule an

appointment online

. Visit our clinic conveniently located at

2803 E El Camino Real Santa Clara, CA, 95051

.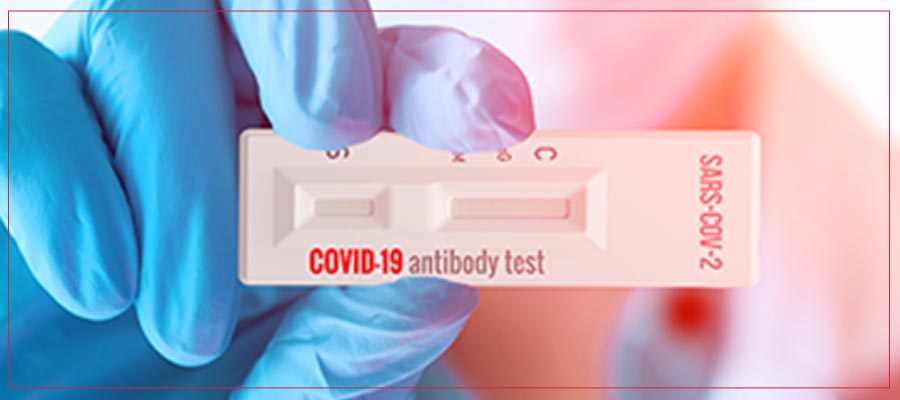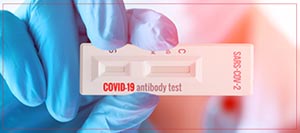 Table of Contents:
When should you get tested for COVID-19?
How can I prevent the spread of COVID-19?
How long does it take to get my results after taking a COVID-19 test?
What are the health concerns of COVID-19?
When should you get tested for COVID-19?

You should test for COVID-19 immediately if you have symptoms. When you do not have symptoms after exposure to COVID-19, you should wait at least 5 full days before testing. Testing too early may lead to inaccurate results. It is possible that you will need to test as part of a screening testing program in certain high-risk situations. Before you contact someone at high risk for severe COVID-19, test if you live in an area with a high or medium COVID-19 Community Level.
How can I prevent the spread of COVID-19?

To reduce your risk of infection from COVID-19 and the risk of spreading it to others, there are many steps you can take.

It is best to avoid close contact with anyone who is sick or has symptoms (within 6 feet or 2 meters). If you're not fully vaccinated, keep at least 6 feet (2 meters) away from others when you're in indoor public spaces. Hands should be washed as frequently as possible using soap and water for at least 20 seconds. Hand sanitizers containing at least 60% alcohol are recommended if you aren't able to wash your hands. Whether you're vaccinated or not, wear a face mask in indoor public spaces if there are many people with COVID-19 in hospitals and new cases.

When you cough or sneeze, its important that you cover your mouth and nose with your elbow or a tissue in order to mitigate germs. The used tissue should be thrown away and your hands should be washed as soon as possible. Avoid touching your face or eyes and use disinfectant products often. Stay current on your COVID-19 vaccinations in order to maximize protection.
How long does it take to get my results after taking a COVID-19 test?

How long it takes to receive COVID-19 test results depends on the type of test being used, but generally speaking, it is a quick process.

Rapid antigen testing (15 minutes) can be performed on individuals with or without symptoms of COVID-19. This test involves collecting nose and throat secretions and analyzing them for protein fragments associated with COVID-19 using nasopharyngeal swabs. In general, these tests provide rapid results within 15 minutes, but they are less accurate than PCR tests. It is common for Coronavirus results to be false negatives (indicating someone doesn't have Coronavirus when they do) or false positives (indicating someone has Coronavirus when they don't). If you are feeling under the weather and the rapid test was negative, you may want to receive the PCR test for further confirmation. Antigen tests that are administered during the peak of infection generally provide accurate results.

A rapid PCR (30 min) can be administered to individuals with or without symptoms and uses a nasopharyngeal swab to conduct the test. There are, however, no similarities beyond that. As far as COVID-19 testing is concerned, PCR is considered the gold standard. If you have ever been asked to prove that you tested positive for COVID-19, you were required to provide PCR results. These tests provide more accurate results than rapid tests due to the use of polymerase chain reaction (PCR) to identify the viral genetic material of COVID-19. The genetic material of an individual can be detected both during and after the acute illness. The results of PCR tests are not as fast as those of rapid tests, however. The process usually takes three to seven days but can take longer during peak periods.
What are the health concerns of COVID-19?

There is a wide range of potential symptoms that can be associated with COVID-19. It is possible for some people to experience only a few symptoms. It is possible for some people to spread the disease without showing any symptoms (asymptomatic transmission). Symptoms may worsen a week after they start, such as shortness of breath and pneumonia. COVID-19 poses a higher risk of serious illness as you age. People with existing medical conditions may also be more likely to suffer serious illnesses. GetWell Urgent Care offers COVID-19 testing in Santa Clara, CA. Contact us today or schedule an appointment online. Visit our clinic conveniently located at 2803 E El Camino Real Santa Clara, CA, 95051. We serve patients from Santa Clara CA, San Jose CA, Campbell CA, Cupertino CA, Sunnyvale CA, Milpitas CA, Fruitdale CA and surrounding areas.