Pediatric Urgent Care Clinic Q&A
Children are sensitive and their immune system is weak. They need prevention from disease and high-end treatment if they get ill. GetWell Urgent Care Offers walk-in urgent care for your child's needs. Children need pediatrician from the moment they are born so their growth and development can be measured and monitored. To consult our pediatrician,

contact us

today or schedule an

appointment online

. Visit our clinic conveniently located at

2803 E El Camino Real Santa Clara, CA, 95051

.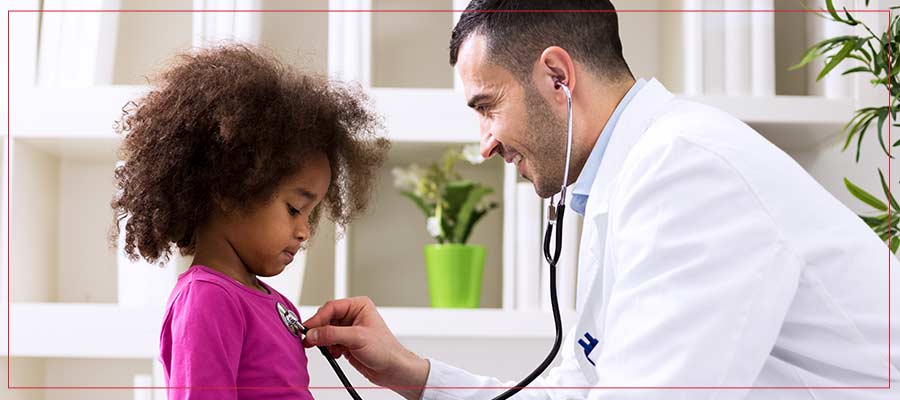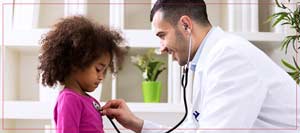 Table of Contents:
What is a walk-in pediatric clinic?
When should you start looking for a pediatrician?
What are some common childhood injuries?
Does insurance cover children's urgent care?
What is a walk-in pediatric clinic?

You should be aware of how sensitive and delicate the immune system of your baby is, whether you are a first-time parent or not. You should know the signs and symptoms of whatever your child is experiencing in the first few years of their life because they will probably encounter the most illnesses during this time.

Due to a delicate immune system and a number of other factors your child may fall ill or suffer a bump or bruise without much warning. It is for occasions such as these that walk-in pediatric clinics exist. At GetWell Urgent Care, we understand the stress that parents face and that it may not be on a convenient schedule when children fall ill or injure themselves. Walk-in services are available to meet the needs of you and your child as quickly as possible.

 You should keep a record of your child's allergies, medications, and doctors. You should document your child's current health status and any necessary steps during an urgent care visit if they have pre-existing health conditions, such as asthma. Be sure to bring your medical records, reports, and pediatrician's name with you. Tests can be ordered by your doctor if he or she determines your child needs them.

Pediatric urgent care centers are the best place to take children who need urgent care for minor medical issues without having to go to the ER.
When should you start looking for a pediatrician?

As soon as you find out you're pregnant, you begin making decisions that will affect your child for a lifetime. For your newborn's healthiest start, you should find a pediatrician who will care for them from their first wellness visit through their teen years.

You should start looking for a doctor about three months before your baby is due. You can ask family, friends, neighbors, colleagues, and doctors you know for recommendations. Make sure the doctors are included in your insurance plan by checking your insurance company's website.
What are some common childhood injuries?

Infections, illnesses, injuries, and other pediatric emergencies are common. While these are not life-threatening emergencies, they still benefit from prompt care at a walk-in clinic.

A child will experience an ear infection by the age of three in more than half of the cases. As a parent, you may have to deal with a variety of troubling pediatric illnesses during the early years of your child's life. Fortunately, pediatric urgent care clinics can treat ear infections as well as other illnesses.

There are a variety of illnesses that can cause sore throats. Children are certainly at risk of contracting strep, but they are not more at risk than anyone else. Tonsillitis or accidental esophageal irritation can also occur.

Children are often exposed to potential irritants while playing outside. There are a variety of plants that can cause the rash, including poison oak and poison ivy. Recent changes in shampoo may also be to blame for their rash. An urgent care doctor can provide you with a diagnosis if your pediatrician is unavailable.

Despite the fact that colds can resolve on their own, pediatric urgent care clinics offer parents medication to relieve their child's symptoms and rule out any further problems.
Does insurance cover children's urgent care?

All long-term health insurance plans must cover emergency care as an essential health benefit under the Affordable Care Act (ACA). It is important to note, however, that not all insurers consider urgent care visits to be emergency care. There is no standard coverage for urgent care centers; each insurance provider determines what is covered. Generally, insurance providers cover urgent care, but patients must pay a copayment and/or coinsurance. GetWell Urgent Care accepts most major insurance. Contact us today or schedule an appointment online. Visit our clinic conveniently located at 2803 E El Camino Real Santa Clara, CA, 95051. We serve patients from Santa Clara CA, San Jose CA, Campbell CA, Cupertino CA, Sunnyvale CA, Milpitas CA, Fruitdale CA and surrounding areas.