Questions To Ask Your Primary Care Doctor
Primary care doctors possess the expertise to provide extensive, first-contact, and continuing medical attention to individuals with any undetermined sign, symptom, or medical issue, regardless of the issue's origin, organ system, or evaluation. Getwell Urgent Care's experienced team of doctors offers a broad range of primary care services to patients of any age group, from children to adults. For more information, contact us or schedule an appointment online. We are conveniently located at 2803 E El Camino Real Santa Clara, CA, 95051.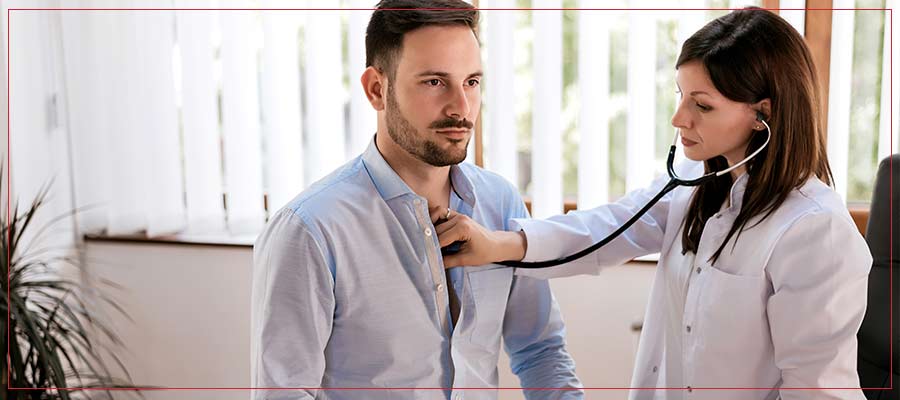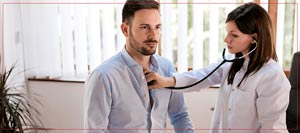 Table of Contents:
Why is primary care important?
What are the main characteristics of primary care?
What is included in primary health care?
Having access to a primary care physician does not always feel that essential once you become an adult and are no longer going through such drastic changes on an annual basis, but having that access to high-quality care from a physician who knows you and in whom you trust is essential in maintaining your health as you continue to age.
Why is primary care important?

Primary care is incredibly important to the entire health care system, reducing strain on emergency rooms and hospitals, and ensuring that patients can follow up with their care and prevent the need to undergo more intensive treatments as much as possible as they continue to develop and age. Patients who have a primary care physician can access essential preventative care that will manage their health and catch any conditions that arise very early on to ensure that they can live as long and as healthily as possible. Primary care physicians will become the go-to health care providers for their patients who can coordinate any other specialized care that they may require throughout their lifetime that aligns with their specific needs or pre-existing health conditions.

By providing patients with preventative care, health conditions can be caught as early on as possible, making treatment much more affordable and easier to treat and will be able to identify any health risks that the patient may have that will likely develop down the road due to lifestyle habits, occupation, and family history.
What are the main characteristics of primary care?

Primary care serves a few purposes, being characterized under the premise of providing access to healthcare for all patients that is comprehensive with a focus on preventative care to prevent worsened conditions. Primary care physicians also value continuity with each patient by establishing long-term relationships with their patients to promote ongoing healthy lifestyles, helping them navigate the complexities of the healthcare system, and providing care that is personalized for each patient that is best suited for their lifestyle, medical history, and preferences.

Each patient will have their preferences for the approach to healthcare or methods that they wish to use and may require accommodations to be made for particular treatments depending on any physical or psychological restraints. It is also very common for patients to require medical care from various types of physicians throughout their lifetime, so while the primary care physician is typically the one who provides referrals to other specialists, they will also be in charge of coordinating all aspects of their patients' different treatments and care plans to ensure that they all work together and are compatible.

Lastly, it is the responsibility of the primary care physician to ensure that their patients have a solid understanding of their health and any potential risks that can be associated with their day-to-day lives, medical history, and family history, to ensure while the physician is going to be their number one advocate, the patient also has the knowledge and information to follow along with their own treatment plans or testing.
What is included in primary health care?

Primary health care includes all essential preventative care, along with ongoing treatment plans for chronic conditions and providing access to specialists whenever recommended to ensure comprehensive care. Preventative care encompasses a variety of services including regular check-ups that involve maintaining up-to-date vaccinations, physical examinations, and assessment of vitals, as well as regular screenings for various health conditions such as cancer, diabetes, or heart disease. Patients who are on medication or have already commenced a treatment plan can use their primary care physician for regular check-ins regarding any side effects, questions, or concerns that they may have about their ongoing treatments, even if they typically see a specialist for this condition and especially if any of the concerns about other aspects of their health outside of this specific treatment. To see specialists, patients will typically require a referral from their primary care physician, which also helps in that the primary care physician will put them in direct contact with a specialist that they are familiar with in that field of medicine, ensuring that patients can have the utmost confidence in the care that they will receive.

If you are looking for a primary care doctor in Santa Clara, CA then visit Getwell Urgent Care for appropriate medical attention for your particular healthcare needs. For more information, contact us or schedule an appointment online. We are conveniently located at 2803 E El Camino Real Santa Clara, CA, 95051. We serve patients from Santa Clara CA, San Jose CA, Campbell CA, Cupertino CA, Sunnyvale CA, Milpitas CA, Fruitdale CA and surrounding areas.